🇬🇧 EURO-SYMBIOSE offers e-learning solutions adapted to your training projects
6 November 2020

Posted by:

Maélise ROBERT

Category:

Actuality

,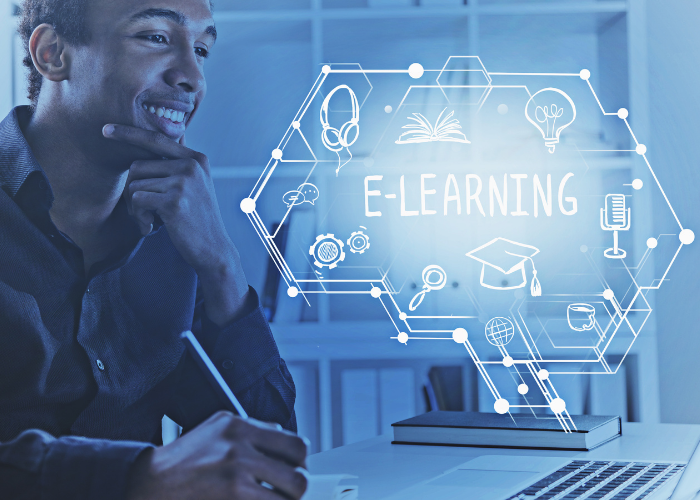 EURO-SYMBIOSE uses its expertise based on QSE Management Systems, Quality tools & methods, Operational Excellence and Supplier Development, to offer standard or tailor-made e-learning solutions.
In addition to our training offer, we propose e-learning solutions.
Flexible, practical and interactive, this solution allows to :
Enrich your training offer with a new learning method that is fun to use;
Communicate information to a large number of employees in a homogenous way, particularly in the context of the deployment of new approaches, methods or tools for progress;
Start to approach concepts in a simple and interactive way, about sometimes complex topics;
Reduce costs (no accommodation costs/travel expenses);
Adapt to the pace and constraints of the learners;
Follow up and record the validation of learners' knowledge.
Standard e-learning
We currently offer the following three modules :
«MSP Basics» * (in French)
«MSA Basics » * (in French)
« Awareness of quality concepts », module designed in partnership with GIFAS to raise awareness of the effectiveness of the quality management system, on the occasion of the release of the new EN 9100: 2016 standard. This module is available in French and in English.
*Please note that the MSP and MSA e-learning modules are integrated into our MSP/MSA training and coaching sessions as an introduction (preliminary step).
Tailor-made e-learning :
Your business is unique and your training needs as well. That is why our experts assess your needs and support you in designing E-learning solutions adapted to the context and challenges of your company.
Module with the graphic charter of your company, illustrations, videos, animations, quiz, validation tests, … we make every effort to create personalized and interactive support.
On the basis of your specifications we build together your e-learning project :
Writing the storyboard: objectives, sequences, assessments, etc.
Creation of the e-learning module content.
Creation of visuals and interactive activities.
Access management to the e-learning module for your employee.
Technical assistance from our experts.
You could also follow the results in real time : Thanks to our e-learning solution, you will be able to consult the rate of connection to the module as well as the success rate of your employees.
Contact us for further information on our e-learning solutions at 02 51 13 95 26 or by email: maelise.robert@euro-symbiose.fr