🇬🇧 DISCOVER OUR E-LEARNING OFFER AND OUR NEW MODULE ABOUT "THE BASICS OF MSA"
22 July 2020

Posted by:

Maélise ROBERT

Category:

Actuality

,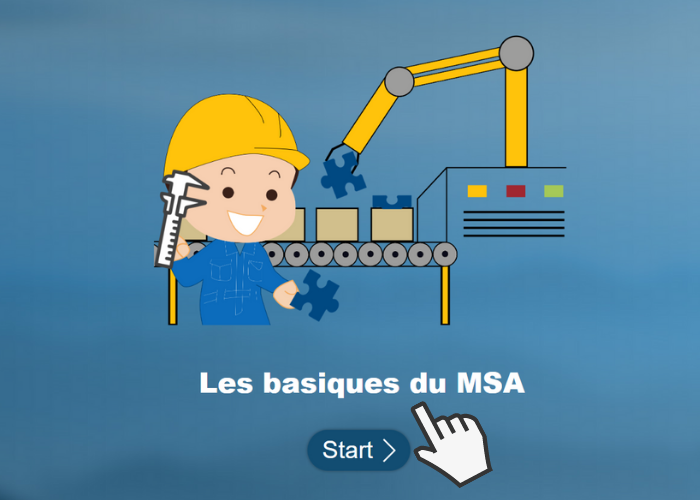 EURO-SYMBIOSE offers several E-Learning standard modules and can also create some taylor-made E-Learning modules for your organization.
The new E-learning module MSA :
Measurement System Analysis or "MSA" is a method  that evaluates and improves the reliability of your measurements.
Measurement variations can lead to rejecting a compliant product or worse, releasing and sending a non-compliant product to the customer!
MSA is the study of the measurement system as a whole. It studies the different sources of variation related to the measuring instrument, the operator or the measurement method used.
The MSA E-learning module will help you to control and reduce the variations of your measurement systems by carrying out what is commonly called a Repeatability and Reproducibility study (R&R study).
After completing this E-learning module, you will be able to:
Understand the different sources of variation of a measurement system
Conduct a continuous R&R study and interpret the results
Carry out an R&R study on attributes and interpret the results
Lasting approximately 45 minutes, this module is aimed at all employees wishing to acquire basic knowledge of the MSA and thus improve the reliability of measurements throughout the manufacturing process.
Discover the video demo by clicking on the image below :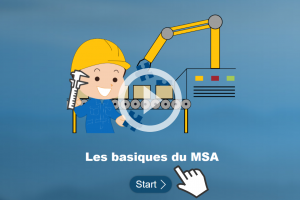 Note : This E-Learning module will be integrated to our MSA training & coaching sessions at preliminary stage, as is the case for SPC E-Learning module before SPC Training & Coaching sessions.
Why choose E-learning ?
E-learning is a particularly suitable solution for:
Transmitting information seamslessy to a large number of people.
Reducing costs (accommodation / travelnot required).
Adapt to the pace and constraints of attendees.
Faster Delivery (multiple locations/sites).
We offer 2 Options for purchasing E-learning Standards :
Purchase access to our E-learning platform.
Export of material to your own E-learning platform for permanent and universal access for all staff.
Discover our other E-Learning Standards modules:
Do you want to offer tailor-made E-learning to your employees ? Trust EURO-SYMBIOSE to enrich your training offer !
Your business is unique and so are your training needs. That is why our experts assess your needs and support you in designing E-learning solutions adapted to the context and challenges of your company.
Module with the graphic charter of your company, illustrations, videos, animations, quizzes, validation tests, … we make every effort to create personalized and interactive support with the same quality and expertise requirements as our in person training.
Contact us for a quote or for further information on our E-learning solutions at 02 51 13 95 26 or by email: maelise.robert@euro-symbiose.fr