🇬🇧 Discover the new version of the VDA 6.5 Manual (2020) : Product Audit
25 September 2020

Posted by:

Maélise ROBERT

Category:

Actuality

,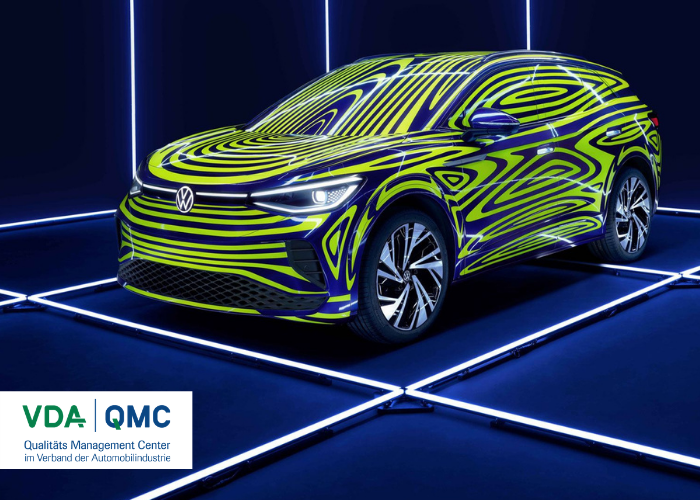 Assess and Improve Product Quality
Product audits are essential in the automotive industry to assess and improve product quality.
The VDA 6.5 allows companies to develop its own audit system adapted to their products. It is based on the creation of an audit program and plan as well as implementation. The objective is to identify customer expectations, evaluate the products and implement improvement actions to reduce the level of complaints.
VDA 6.5 is part of company's strategy to building customer loyalty by taking into account the customer's point of view in assessing product quality.
Since May 2020, the VDA 6.5 Manual has been updated and includes the description of the procedure for planning and executing product audits :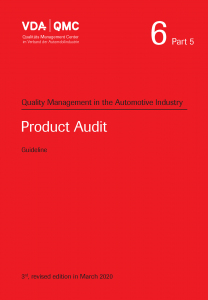 The product specifications defined by the developers, based on customer requirements and expectations, are to be tested in product audit.
In a work environment where digitalization and software increasingly determine innovations in automotive products, auditors must take into account that their audit must reflect the quality of these innovations.
In this new version, the emphasis is on the importance of performing the audit:
from the start of product development to determine in which way the quality of the product meets customer expectations.
during the serial phase in order to assess the state of quality and detect trends and / or weak points of the product.
To conclude, the new version of VDA 6.5 (3rd edition) defines essential rules to guide auditors. It is an effective tool and perfectly suited to be integrated into a quality management system, or even to develop it further!
On the basis of these contributions, EURO-SYMBIOSE has updated its certification training "Product Auditor Qualification" approved by the VDA-QMC.
By following this module, you will be able to:
Establish a product audit schedule that takes into account the requirements of German car manufacturers.
Qualify your internal product auditors and build a product audit survey with product demerit rating.
Demonstrate the quality of products manufactured by utilizing data from product audits.
Implement a planning and execution procedure for product audits according to the new version of the VDA 6.5 Manual (included with the training).
See the program in detail and register for our next training session (online course) on November 20, 2020. For more information, feel free to contact us at 02 51 13 13 00 or by email: muriel.gueret@euro-symbiose.fr