🇬🇧 How to eliminate quality issues ?
6 November 2020

Posted by:

Maélise ROBERT

Category:

Actuality

,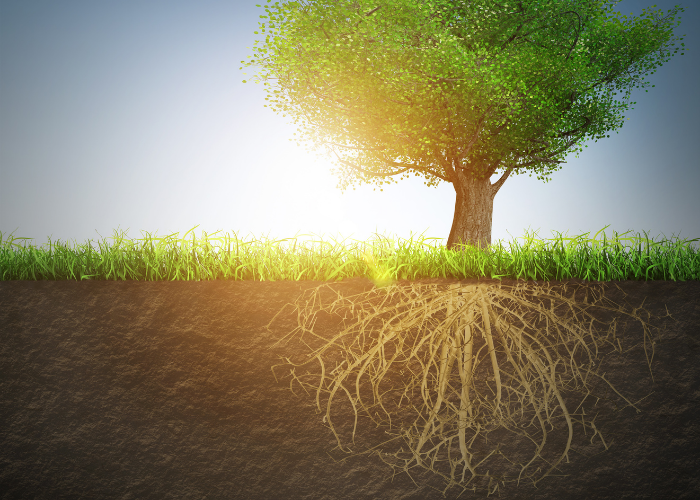 Discover how EURO-SYMBIOSE has implemented a quality problem-solving approach at a flagship of French industry.
Why did this company contact EURO-SYMBIOSE ?
Our client was experiencing recurring quality and reliability problems, which impacted the entire value chain: Customers, Logistics, Production, Maintenance, Methods, R&D, Suppliers, etc. The company decided to rely on its historical quality service provider – EURO-SYMBIOSE – to implement a problem-solving practice adapted to its organization.
This type of request is regular: « One of the frequent observations in problem-solving is that the time spent on analyzing the problem is insufficient and that the effectiveness of corrective actions is not often evaluated » explains François DUJARDIN, EURO-SYMBIOSE Senior Consultant.
The request was as follows:
Standardize a methodology to troubleshoot quality problems by investigating, identifying and correcting root causes,
Develop a customized training module,
Support the teams to deploy the practice on several sites with hands-on approach.
EURO-SYMBIOSE'S Support :
Following a detailed analysis of the client's practices, François DUJARDIN, EURO-SYMBIOSE Senior Consultant, developed with the client's Quality Manager, a customized problem-solving practice, based on standard methodologies such as 8D, DMAIC, FTA, etc.
The methodology consists in posing the problem by following several steps :
Use the 5W2H questioning method : What happened? Why is it a problem? Where was it created/detected? When was it created/detected? Who detected it and who worked when it occurred? How Many affected units? How was it detected?
Define indicators to evaluate the success of the problem resolution,
Organize internal meetings with multidisciplinary teams,
Identify potential causes using the 5M diagram, determine direct causes with factual elements, and identify root causes using the 5 Why tool,
Implement the corrective action plan,
Measure the effectiveness of the actions,
Share the actions throughout your organization for ensuring prevention.
The other part of EURO-SYMBIOSE's mission consisted in collaborating to build a two-day tailor-made training module combining theory and practical cases, with role-playing games. François DUJARDIN trained 16 internal referents and supported them in the deployment on the field with internal teams, at all levels. In less than a year, 86 persons have been trained in problem-solving through case studies and the deployment of the method on real company cases. In order to create a group dynamic and synergy, the sessions mixed several team members from ten manufacturing plants in France.
"A very efficient and dynamic facilitator who makes us adhere to this approach." – Supplier Quality Coordinator
"Dynamic, clear, well balanced between theory and practice." – Supply Chain
"Working in sub-groups allows us to exchange on our issues and the tools to be used. Keep this principle, which facilitates team cohesion." – Continuous Improvement Manager
"Dynamic and competent trainer and coach. The division between theory and practice (concrete cases) is well structured and allows for the application of the elements studied." – General Store Manager
"Dynamic training & coaching allowing a questioning without denigrating past work. Lots of interaction." – Quality Technician
Communication as a factor of continuation
Once the training and coaching had been carried out and the effectiveness of the methodology demonstrated, the client wanted to maintain the team motivation and ensure sustainability of these new habits in their daily lives:
"This project is a real challenge. For several years now, we have been trying to improve, but the projects have not always been successful. François DUJARDIN, the Quality Manager and myself have studied all possible solutions to anchor the approach. The communication and the valorization of people is the axis we have chosen to perpetuate the methodology. The committed cases are followed up by referent facilitators who have been coached by François DUJARDIN to be able to (1) deploy the methodology and trainings to their colleagues and (2) guarantee the follow-up of the committed actions. Qualifying and professionalizing the referents is an essential step, we also do a lot of internal communication." The Customer Quality Manager declares.
"Following the implementation of the methodology, we dealt with 15 topics in a few months (11 on the pilot site and 4 on another site). More than 10 other cases have been initiated and/or are under development at all sites." Quality Manager
In order to monitor the effectiveness of the approach, the Customer Quality Manager audited the initiated cases at each site in a quarterly basis : "It's a long-term approach, we have to establish habits. It is important to follow up the actions until the facilitators become completely autonomous. »
What about return on investment ?
Although it is difficult to make an exact quantification, it is obvious that each successful problem resolution is an immediate  saving : a product defect or a broken installation generates rejects, rework, loss of time, exceptional transport needs, internal teams monopolized to manage these problems in "firefighter mode". These costs are often incurred and hidden. The organization operates without seeing this recurrent and continuous issues. The implementation of a successful problem-solving approach allows to avoid the costs of non-quality and the costs induced by machine and organizational reliability problems.
Moreover, more quality rhymes with more customer satisfaction. This promotes customer loyalty and the winning chance for new businesses.
A continuous improvement project on the right way …to be continued !
"We have been building a relationship of trust with EURO-SYMBIOSE for several years. François DUJARDIN was the right person to carry out this kind of actions." the Quality Manager concludes.
EURO-SYMBIOSE would like to thank its customer and its interlocutors for the trust they has demonstrated.
If you would like to implement problem-solving approach in your organization based on reliable methodologies, feel free to contact us at 02 51 13 13 00 or by email : service.clients@euro-symbiose.fr.